September 2022
Meet Lauren Kurtz Chief Boss Babe at Apres Actif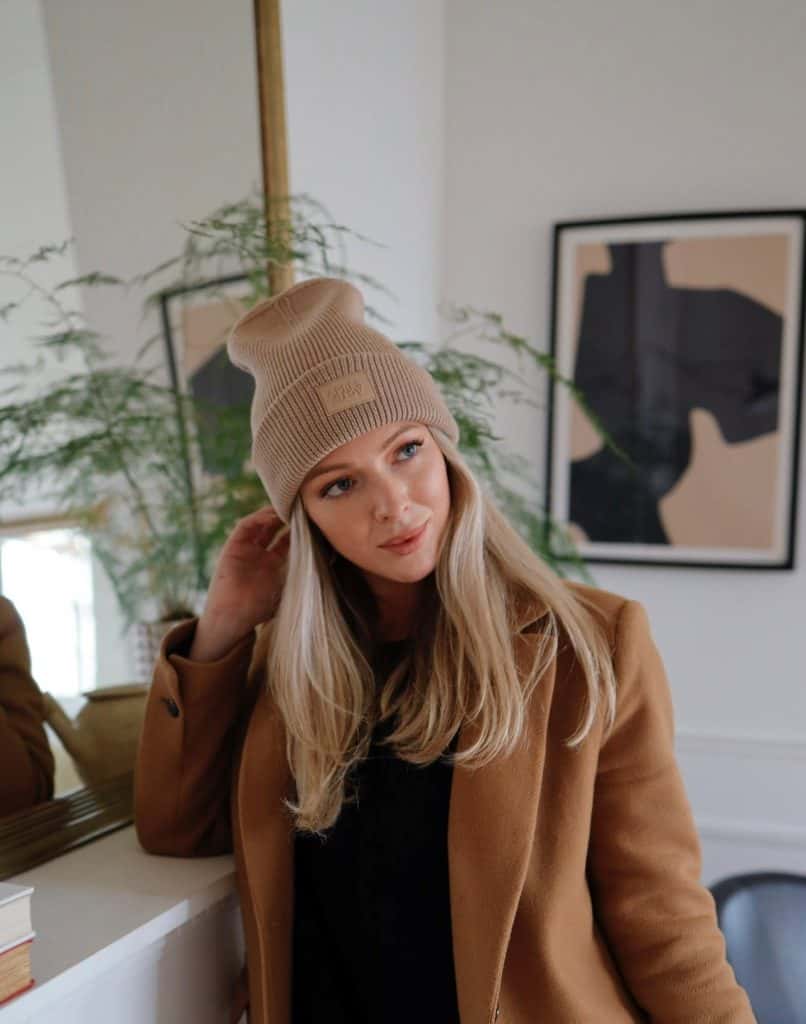 Lauren – thank you for being part of our Boss Babe of the month feature, September edition! You are the face behind one of our favourite up and coming brands, Apres Actif. We'd love to know how you started the brand and how the idea came to life.
I grew up ski racing in Collingwood and always adored Après-Ski fashion, however, I always found myself wandering over to the men's section for ski and snowboard apparel. The men's collections always had more muted tones and were more monochromatic than the women's lines. That's where the idea was born. After graduating from U of G my goal was to combine my marketing degree and passion for design to build a chic, minimalist brand of my own.
What is your favourite part of the process of being a designer?
They say you create what you need most in the world, and for me that is simplicity. I think my favourite part of the process is knowing the collections are serving that purpose for other women as well — ultimately, creating a more sustainable, timeless wardrobe.
What motivates you?
 The community we've build online and offline. It is so important to surround yourself with people who believe in the vision, and we are very lucky to have access to customers all over the world who provide us with valuable feedback and support on a daily basis.
What would you say has been the most challenging part of the whole process?
For a few years after graduating, although I had the knowledge, I lacked the confidence to start my own business.  I hope that by documenting my experience I can help inspire a younger version of myself build momentum and go after their dreams.
Can you share with us an important lesson you've learned about being an entrepreneur in the fashion industry?
My favourite piece of advice I've received: Find something you are passionate about, continue to educate yourself on the subject, and add as much value as you can without expectation. Needing nothing attracts everything.
Do you have any influencers or celebrities that inspire you for your next creative ideas?
As an entrepreneur, being able to combine my passion for fitness, fashion, and design — has been incredibly fulfilling and left me with no shortage of inspiration. Many of my designs are Scandinavian-inspired, pulling inspiration from both travel and sport.
Where did you get your entrepreneurial spirit?
My family is very entrepreneurial, so that definitely influenced my decision.  I have a genuine curiosity about other people and the world around me, and I knew building a brand would allow me to create a community and team that I thrived in.
Considering how competitive the fashion world is, how would you say you stand out as a brand?
When it comes to the branding, Après is a little more edgy and masculine than most female-founded active/loungewear brands. Our collections include minimalist designs in timeless colour ways that are easy to mix and match and seamlessly transition from ski to street. Most importantly, documenting the process of building the brand from day 1 has allowed us to build a large community organically.  We are now able to crowdsource feedback for new collections and let the customers in on the design process.  
Do you have any advice on the keys to success?
Fear regret more than failure: We start to worry less about what people think and lean into the things that excite us.
Remember: There are people less qualified than you, doing things you want to do simply because they believed in themselves and took action.
Be kind. Be Authentic. Be patient. 
Lastly, for a fun ending, what is your personal favourite piece in your collection and why?
For someone who designs clothing, my personal wardrobe is actually quite small and simple. The Après collections are designed with that in mind. I have go-to "uniforms" so I can seamlessly transition from gym, to meetings, to date night. I am often spotted in various versions of the same outfit. My go-to is the essential ribbed long sleeve — black.  I have an entire drawer full of this top.