November 2020
Our very first DUO Boss Babes of the month, Michele and Remi from BELLA & COOP!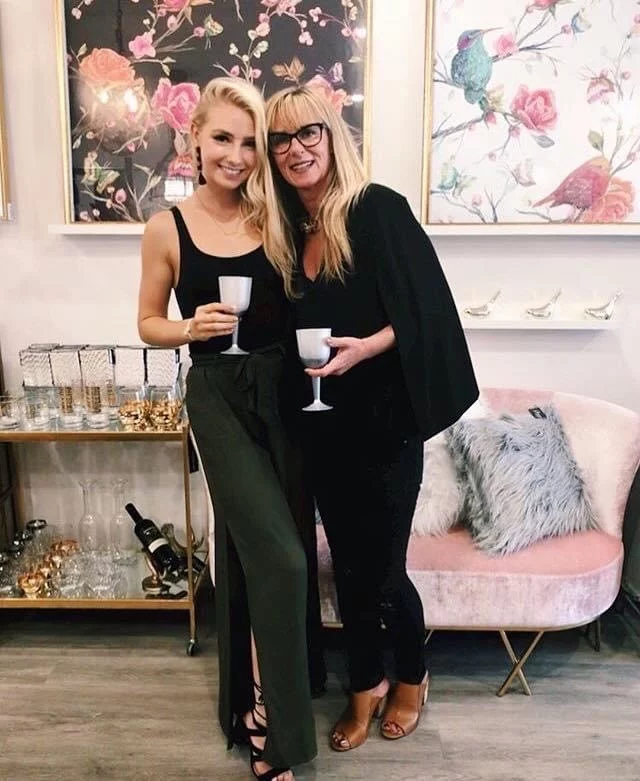 Can you tell us about BELLA & COOP and the inspiration behind the brand?
Bella & Coop first started as my mom's dream – we both shared a passion for home décor (we used to have weekly Homesense mother + daughter dates & obsessively redecorate her home together!) and Michele had always wanted to open a shop, so in 2018 she took the leap to open our very first Bella & Coop!
The inspiration for the name actually came from our two pups that we unexpectedly rescued while on a family vacation in Mexico just before we opened up shop!
When I (Remi) joined on full time, the brand began to develop into the culmination of all of the things we each love – fashion, beauty & lifestyle, while still incorporating touches of home décor!
You began this journey as a mother-daughter duo which is really incredible! What made you decide to do this as team?
While I (Remi was still in school when we opened our first shop – I was lucky enough that my mom still allowed me to be a huge part of bringing it all together; from buying product, to setting the store up for the first time & even working between University classes!
We have always been so close to one another (and so many people call me her mini me) & when I saw how happy & passionate she was every day, and how driven she was, I knew I wanted in!
When I was debating whether or not to continue with further education – I decided to take a year off and try working full time at Bella & Coop as it was expanding, and I have never looked back!
While we could kill each other sometimes, the magic of our mother-daughter bond shines through & makes us love what we do even more!
What are some ways you have adapted with your business to make it through the Covid-19 pandemic?
We have had to shift a lot of our time towards working on our e-commerce presence (which was a blessing in disguise – our website needed some TLC) & cater to our customers new needs through offering new services, such as free local deliveries twice a week (we did all of the delivering ourselves while we were closed, but have finally regained some sanity since we have brought on a delivery driver!)
We have also had to make adjustments in the types of products we invest in – if we have learned everything through all of this, it is that loungewear will never go out of style & self-care products are the way to go!
The pandemic has also provided us with a great opportunity to connect more with our audience – hopping on our Instagram stories to goof off & share a laugh, or getting more raw and highlighting the struggles of being a small business in this time!
You both have great style and are unique in your own way! What would you say is your type of vibe when it comes to fashion?
Comfort is key for both of us! And a LOT of black!
I (Michele) would describe my style as a funky, but very casual! I have never met a pair of boyfriend jeans I didn't love, and I love too pair classic pieces with something that has a little more edge! I also adhere to the notion that leopard is a neutral!
I (Remi) am definitely on the edgy side when it comes to my style! I love to keep up with current trends & incoporated them with classic staple pieces in my closet! You will probably never see me without my favourite black leather jacket draped over my shoulders! I am also a little bit too obsessed with hats!
What are some exciting projects we can expect to see from Bella + Coop in the future?
We are currently gearing up to launch all of our Holiday décor in our stores & on the website, as well as some super fun holiday gift sets that will make holiday shopping a breeze!
We have also set our sights on adding a blog to our website by the end of this year – to share some more of our personal styles & lives and dissect trends we love!
As two women entrepreneurs, what words of advice or wisdom can you tell us for other aspiring women in business?
Don't take no for an answer! Don't be afraid to stand your ground & be assertive when you feel strongly about something!
And don't be afraid to be vulnerable & real – it does not make you unprofessional or weak, it makes you human!
Check out BELLA & COOP website: https://bella-coop.com/