March 2023
Meet Nicole, a superstar in our opinion; co-owner of two successful businesses while being a mom and partner..
Nicole, thank you for being our Boss Babe of the month! You are a incredibly inspiring woman; being the owner of two very different, successful businesses on top of also being a mom – how do you handle work-life balance?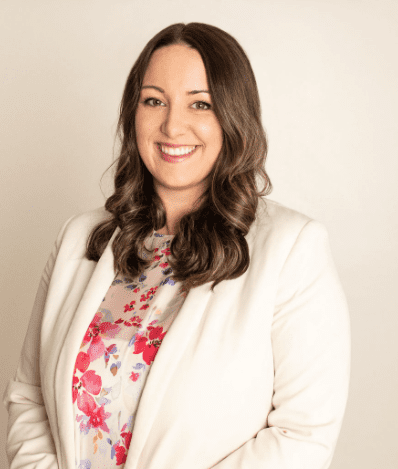 Thank you, Ivanna! So sweet. Right back at you:)
I've gotten so much better at the work- life balance, but honestly some days I'm still trying to figure it out still! During my time at home I really try to make it a point to always be present in the moment, we will always set aside family days, travel plans, etc.
As for the businesses, having a business partner (Leah) and a really great team behind both of the businesses is what gets me through!I have a great support team at home (thank you husband), and the best friends/family who helped me in some way!
Can you share your journey on how you started both your modelling and talent agency business "Mode-elle" as well as your retail boutique "KC Closet"?
Mode Elle was established in 1990 by the former owner Audra. I actually took the Mode Elle course when I was 12 years old. The course inspired me to go to school for Fashion! I took the Fashion Arts program at Humber, I graduated in 2010 and have worked for Mode Elle ever since. In 2019 I became the owner of Mode Elle and NKC Fashion Inc. was established.
As for KC Closet, the store is named after my late mother – Karen Coltman. In 2016 I lost my mother and the following year I started a business on her behalf! This business saved me in so many ways!
 She always knew I wanted to open a clothing store one day, and my best friend encouraged and motivated me to do so. KC Closet started as an online store, and I opened the first store front in 2018. I feel my mom in the store all the time, it is very special! 
KC Closet and Mode Elle are the businesses under NKC Fashion Inc.
You've very clearly always had an entrepreneurial spirit. Where do you think you got this trait? Did you grow up with entrepreneurs?
Ever since a young age I watched my parents work very hard to give me and my siblings a great life filled with the best childhood memories.. I want to be able to do that for my children! My parents instilled in me a strong work ethic and always encouraged me to chase my dreams!
What drives you? Why do you do what you do?
Freedom (one day lol!) and seeing other women in the Fashion industry succeed! NKC Fashion is still under 5 years old, so I know the constant hustling will be happening for sometime still and that is totally okay! One day I aim to have more freedom and to travel more!
I love to help people and I love to see people happy. When they leave the store with a new outfit that they feel good in, that makes my heart happy.
For Mode Elle, it is so rewarding watching aspiring models/talent follow their dreams and watching them gain confidence and self-esteem while doing so!
I love coming to work everyday, there truly is never a dull moment. Everyday is different and that is something I will always appreciate!
You are undoubtedly busy. How do you take care of yourself and maintain good mental health?
With being pregnant with my second child, this is SO important to me. I've been in the burn out phase before and I'm more aware of when I need a break or I need to slow down.
I listen to podcasts on the way to work every morning, right now I'm loving all of Jay Shetty's podcasts. I try to go to a weekly yoga class or move my body every day. Everynight before I go to bed I will list off 5 different things I'm grateful for that day! Having a good hour self-care moment to myself every week is something I promised myself I would do in 2023!
Being organized, creating a to do list every day also really helps me maintain good mental health. Finding a great source or organizational tools that worked for me was a game changer!
What advice would you give to the next generation of female entrepreneurs?
Hustle, hustle!
Before you start your business make sure you find your WHY.
Don't give up! In order for you to succeed you have to make mistakes. Every business owner does.
Remember, everything happens for a reason, the reason may not be obvious at first, but one day it will make sense.
How should women support other women in their organizations?
There are so many ways! First just by cheering them on, talking positively about them and their business has such a great impact.
Help spread the word for them! For us, it helps so much when we have people who have been in our store talk about, mention or tell their friends and family about us and their experience with KC Closet.
When you can, purchasing from a small business will always help! And we do a little happy dance with each purchase!
Do you think there is a winning formula to being a successful business owner?
Every business is different, so all businesses will have a different approach. I don't think there is necessarily a winning formula for me. Over the years I have really learned what has worked and what hasn't worked for my businesses.
Listening to my customers and the models/talent is something that will help me create the winning formula. Having really great customer service as a business owner, and empowering your team to do the same I think is crucial!
Lastly, one of my favourite questions. What is your quote to live by?
This one is hard! I have a few lol!
"Kindness if free"
" We are more powerful when we empower each other"
"Don't work to live, live to work"
" You can't expect to succeed if you only put in work on the days that you feel like it"