February 2023
Meet Bianca, the co-owner behind Johnson Vine and an elevated living lifestyle in the Real Estate world..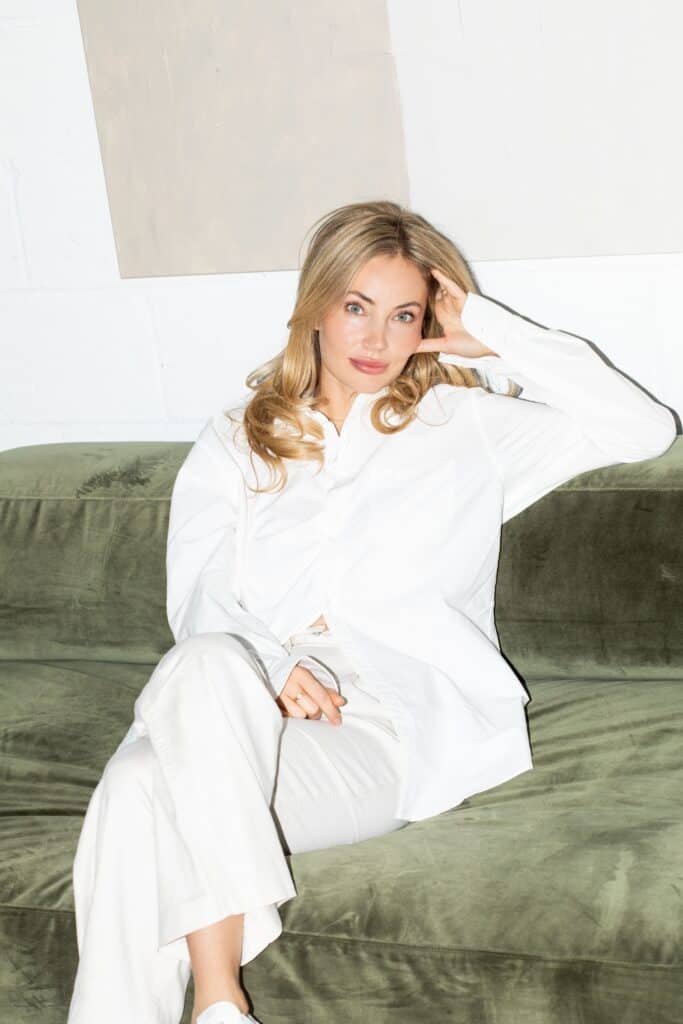 Bianca, you are a co-partner and new business entrepreneur of Johnson Vine. Can you share with us more about Johnson Vine and how you ended up starting this company?
Johnson Vine was born when me & Larenne decided to join our combined 10 years in the business after meeting on the same real estate team and hitting it off…  We bonded over yoga and green juices and never looked back!  Over time we discovered that we possessed complementary skill sets and shared an integrity based approach to business… so it was a no brainer to join forces.
Where did you get your entrepreneurial spirit?
Definitely from my mother. My mother has been an entrepreneur and single mother since she was in her early 20's and has always had an incredible drive for success. She instilled in me a strong work ethic and hustle, she never stopped. I saw her work extremely long hours and weekends, and was always in charge. We share a very similar mindset when it comes to business and I'm grateful I got to learn from such a young age. 
Partnerships can sometimes be challenging to navigate when starting a business – how did you steer through this while you were going through the planning stages of Johnson Vine?
Larenne (my business partner and I) have great communication. We joke that this is probably one of our most successful relationships in our lives. We start everyday at 0 – meaning we never hold onto any resentment or anger. We are constantly talking through our feelings and anything that comes up between us so that it doesn't pile on and become bigger then it needs to be.
What are your hidden inspiration sources? How do you generate new ideas being in the real estate industry?
I listen to a lot of podcasts, youtube channels and read a TON of books (1-2 per month) on mindset, building routines and spiritual health. 
Do you believe there is a winning formula to becoming a successful entrepreneur?
I don't think there's a one size fits all approach. I do believe that you have to be holistic in your approach. Everything is interconnected – the way you treat your body, what you read/listen to, your friendships and your work. You have to be tapping into all areas of your life to create balance and success. 
If you could talk to one person from history, who would it be and why?
Gabor Mate – I have one million questions for him. He is so knowledgeable in his field and his books/podcasts really fascinate me. 
What motivates you?
Freedom – I want to feel free in my life that I can create the life I truly want and deserve. Seeing the changes I've made this year really come into fruition in my personal and professional life motivates me to show me that it really is possible to do anything I set my mind to.
What advice would you give to a start up entrepreneur?
HUSTLE! When I first started, I would never turn down business, I still rarely do. I would reach out for hours everyday to clients, my network and colleagues. When you choose your business everyday, and put energy into it – something will come of it.
Do you have any lessons that you've learned this far? If so, can you share them?
Oh I have a laundry list but these are some standouts. 1. Be mindful of what you put your time and energy into 2. Know when to let go 3. Only do things that are in alignment with yourself and your purpose.  
Lastly, what is your favourite quote?
"It's not the events in our life that shape us but the beliefs as to what those events mean"