September 2021
Welcoming Elaine; the face behind the fastest growing swimwear brand in the US, Dippin Daisys…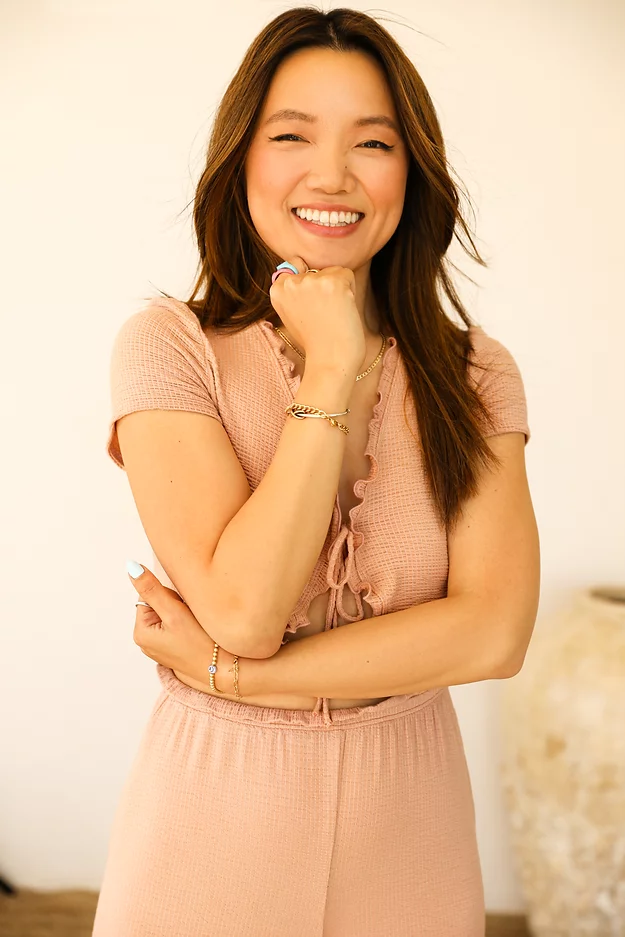 Elaine, I would love to know how your entrepreneurial journey started.
My entrepreneurial journey started when I was in college after my mother passed away. I wanted to fulfill her legacy by creating a successful swimwear company since she had a swimwear boutique in Downtown Los Angeles.
What was your key driving force to become an entrepreneur?
​For me, my key driving force has and always will be my mother and continuing to fulfill her legacy. My mission to do that has overcome any fear that has ever gotten in my way.
Over time, I feel like my key driving force has also evolved into a mission of self-development as I have always struggled with self-confidence and learning to turn my own pain and hardships into fulfillment and purpose.
How did you come up with the name for your company?
​My mother's store was called Daisy Swimwear and in order for me to trademark it, I had to come up with something that was new and unique while still remaining true to the original name she had picked.
​Considering the fierce competition in today's business world, how would you highlight Dippin Daisy's competitive advantage? What makes it stand out of the crowd?
Our brand pillars are truly what set Dippin Daisy's apart from the rest. We take pride in being made in the USA where it is not only more expensive to manufacture but the rules are more astringent. We are committed to making sure that our manufacturing methods are sustainable and that our products are made from recycled pre and post-consumer fabrics.
We produce in small batches to reduce waste and use eco-friendly packaging materials.
We are also a size inclusive brand in both swimwear and loungewear, with our upcoming loungewear collection ranging from XS – 3X
Do you have any hidden inspirational sources to generate new ideas?
My intention journal is my biggest source to generate new ideas. The purpose behind the journal is that it allows me to commit to my goals that I have and then plan afterwards. Oftentimes people plan and then commit.
I also meditate every morning to relieve any kind of stress and to open myself to receive new ideas. It gives me clarity and allows me to focus on the present.
What has been your greatest entrepreneurial achievement so far?
I think my greatest achievement so far would be seeing my brand carried in a store that I've been a long time shopper in. When I saw my brand carried at Bikini Village in Canada it was truly a rewarding and fulfilling experience for me.
​Do you believe there is a winning formula to becoming a successful entrepreneur? What is yours?
​Yes, I firmly believe there is a winning formula. For me, it's to work really hard and take calculated risks.
​What advice would you give to an aspiring young female entrepreneur?
​I would tell them to take the leap to overcome their own fear and take action. Life is too short and is meant to be lived to your fullest potential.