December 2022
Meet Laura, the Mompreneur and visionary behind "Sunday Mane"…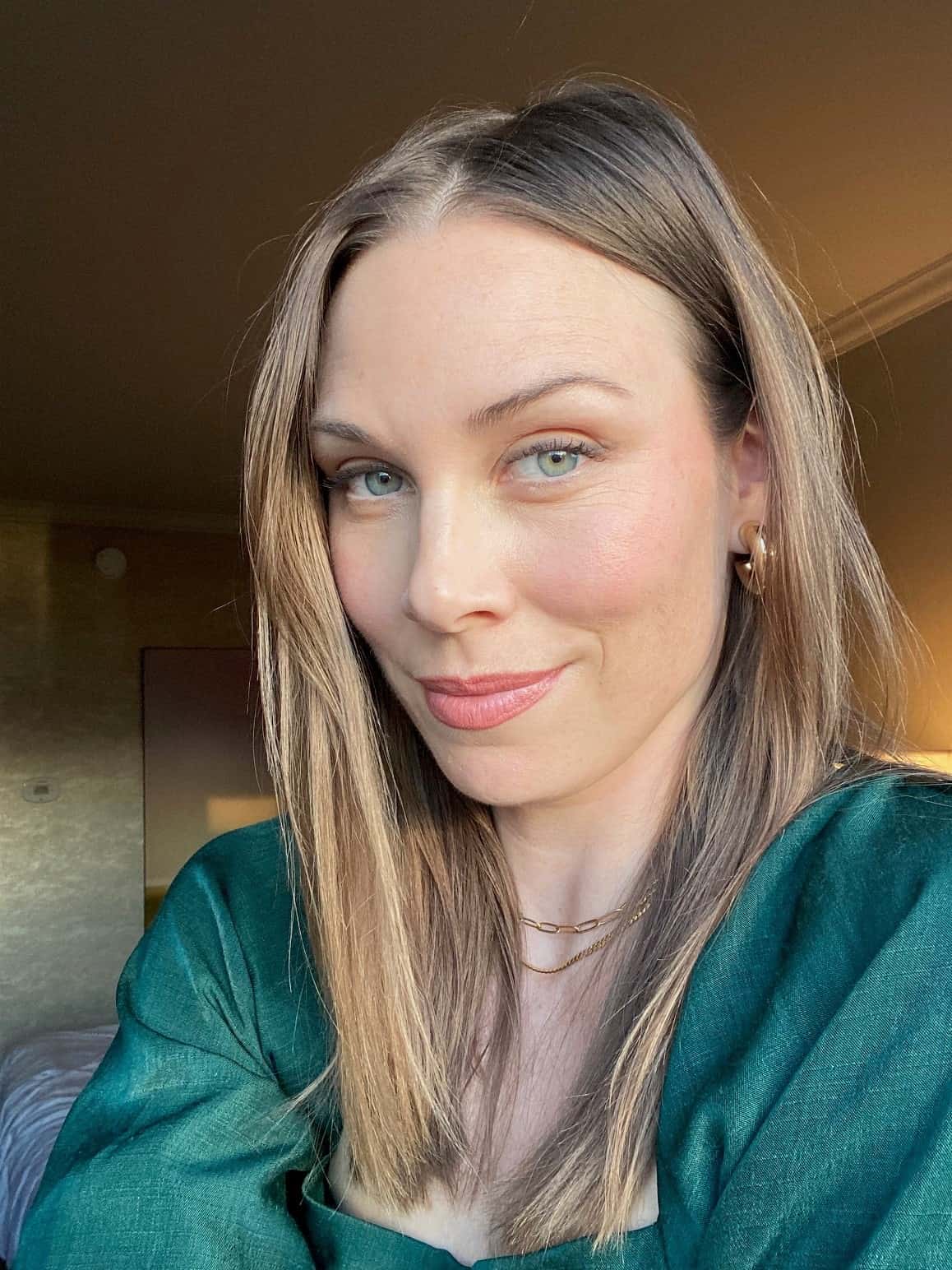 Laura, you are a mom of two, and the face behind the Canadian hat brand "Sunday Mane". Can you share with us how you got started with the brand and how the idea of Sunday Mane came to be?
The idea for Sunday Mane came to me during the winter lockdown in early 2021. It was January and I was outside playing with my kids everyday for at least an hour. It was more time than I'd spend outdoors in the winter since my own childhood! My hair is fine and was bleached blonde, and my stylist had recently suggested I switch to a satin pillowcase. But my hair was dry and brittle being stuck under a regular hat all day. With her advice in mind, I started looking for satin lined winter hats, and nothing I found spoke to my sense of style and desire for something special. So, I decided to go for it, and source them myself!
Where did you get your entrepreneurial spirit?
Definitely my Mother. She worked very hard when I was growing up. She had her own business and would take the bus everyday to get there, then come home and cook for a family of 4. She never complained or lost her cool with us kids and I just admire her and how easy she made it all look.
How did you come up with the name for your business?
For me, Sundays are a one of life's little luxuries. It's a relaxing day to get prepared for the week ahead and that includes some self care (and hair care too). I wanted to convey that in the name of the brand, it's a little luxe but it's selfcare and you deserve it!
Being a mom and an entrepreneur probably comes with many challenges! How do you juggle being a mom-preneur?
I'm lucky that Sunday Mane is a seasonal business. I focus on it a lot in the fall and winter, but I get to dial it back in the summer. I work on it during evenings once everyone is in bed, and Sundays for the most part. This year my 12-year-old has been helping me too- She has counted inventory, tagged merchandise, and helped me make reels! Having a supportive husband has been key to my success as well, he's very hands on with our kids and he cooks!
What do you think are the best ways to handle stress and frustrations in business?
Haha yes, big dreams come with big emotions! I am grateful to be surrounded by female friends that are entrepreneurs as well. I vent to them all the time to get frustrations off my chest, work through issues I'm having and seek advice. I also value sleep, water, and movement to help me manage stress.
Do you think there is a winning formula to becoming an entrepreneur?
I think it's a bit of that "preparation meets opportunity" situation. I have years of experience in the fashion and accessory wholesale world, so I knew what I was doing (to an extent) getting this off the ground when I had that lightbulb idea. But if you're confident that you can work hard when you're exhausted and humble enough to ask for help in your weak areas, I think that formula will take you far as an entrepreneur.
If you could talk to one person from history – who would it be and why?
Princess Diana! The fashion, the philanthropy, motherhood and all the drama that has me hooked on The Crown would need to be covered.
How do you define success?
Work/ life balance is big. What's it all for if you can't spend your days with loved ones? But also getting to the position to support other women in business. It's been the highlight of all this so far, being lifted up and believed in by my peers. That sense of community is so empowering.
What is the next step for Sunday Mane?
I think after two years of working out the kinks, I'm ready to expand my wholesale business. Independent retailers have the power to grow brand awareness in a valuable way, and I feel like I'm ready to properly take on that growth now.
Lastly, what is your favourite quote?
Cliched, I know, but "this too, shall pass" It keeps my grateful and humble when life is going well, and blessings are abundant. But it's also a positive reminder that tough times don't last either.