December 2020
Meet BRANDI + MACK – the faces behind beloved cheeky giftware brand, State of Grace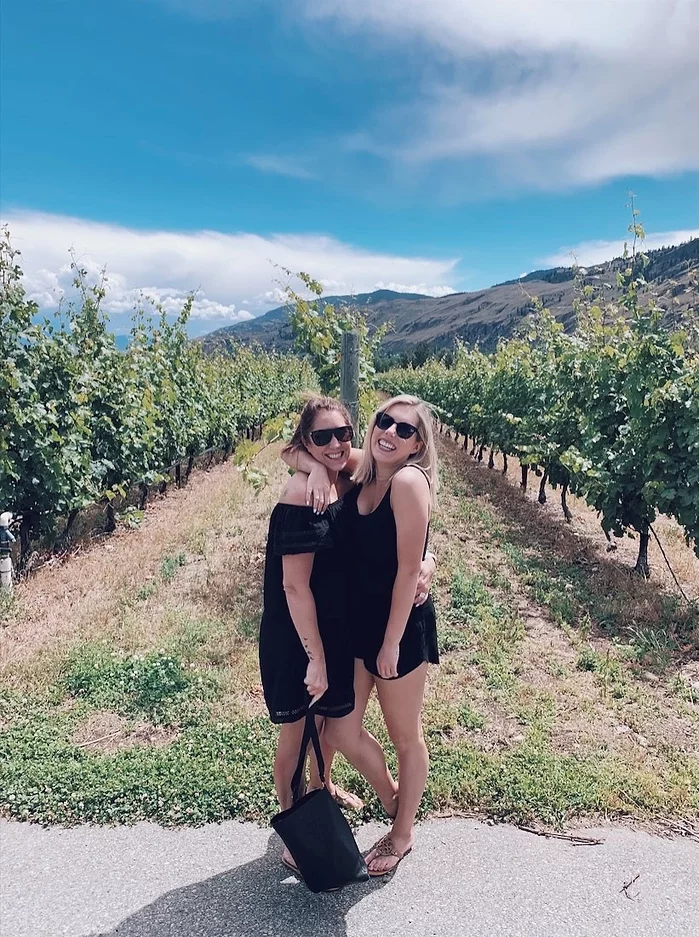 We know you lovely ladies as the mother-daughter duo that took over ownership for our very loved giftware brand, State of Grace. Can you share with us what made you decide to take on this entrepreneurial role?
We had been OBSESSED with the brand for years! We had talked forever about starting a business together. We have always felt connected to state of grace. Once we heard Bailey (state of grace. founder) decided to go in another direction, we felt this was a perfect opportunity to approach her to purchase it because we didn't want to see the brand go!!
Tell us what makes it work as a mother-daughter duo working together?
WINE! All jokes aside, early on in the business we established each other's focus/roles. We've rarely had issues communicating and are both pretty honest which keeps things running smoothly! We enjoy each other's company immensely and feel so fortunate to be able with work so closely together.
Have you taken on different roles within the business?
Yes! We felt this was important to establish when first purchasing the business and chose roles catered to each other's strengths. Brandi does more of the financial side of things including communicating with suppliers. Mack handles most creative/social/product design.
Was it hard to take over an already existing brand that had its own personality associated with it or was it something that came naturally to you?
A little bit of both. The transition was smoother than we both anticipated. Having talked about similar ideas through out the years, we were eager to get designing. The state of grace. community is amazing and always open to help with the direction of product design!
Being in a pandemic has affected so many small businesses and brands this year. What would you say has been the biggest struggle through this whole thing?
The biggest struggle has been not getting out to meet our community, wholesale clients and engage more than what we can. We are definitely looking so forward to traveling again when it's safe to do so.
Is there anything in particular that you have done to adapt to the new changes of what has happened in the world?
We've been focusing on keeping things light, fun and encouraging on our social media. This year has had such an impact on families, mental health, household income that we want our page to be an escape for people to be sassy and fun!
What kind of new projects are in the works for you that we can look out for?
We are excited for Spring!! We are definitely connecting with our community and giving them free range on what products are to come. We want to expand on our wine collection and bring items in for the fur mamas. We are striving to support local creators and Canadian based businesses!
Do you have any advice or words of wisdom for other mother-daughter teams that are looking to start their own business together?
Take the risk if you can and just do it (how original). But seriously!! We now talk about why we didn't do it sooner! It's definitely a risk but we are loving what we are doing. It helps to have a lot of wine on hand as well!