October 2021
Our October Boss Babe needs no intro! She created an incredible business model that is unique and innovative, and is continuing to grow more and more each year…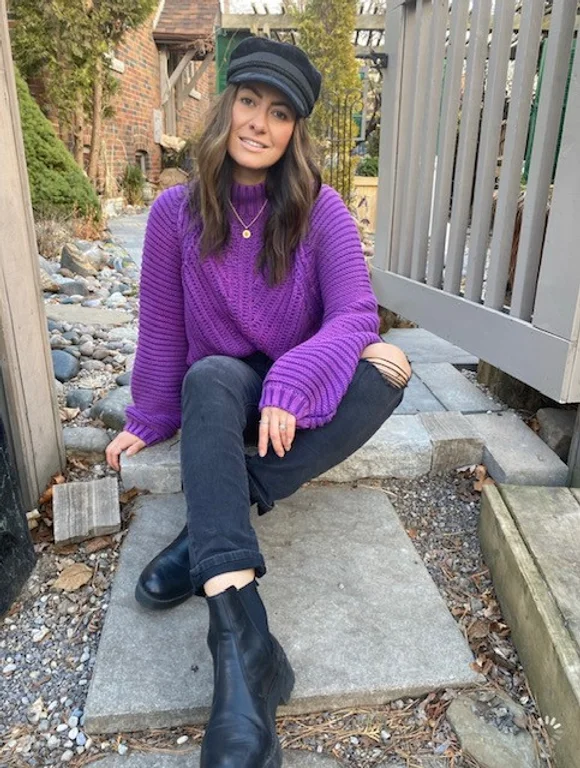 Ashley – you are the well-known face behind the beloved "Fashion Truck Canada". Can you share with us how the idea came to be to create a mobile boutique experience for women across the province?
I was sitting by the pool in the Dominican Republic talking with a friend about life, ideas, work, etc. I had previously left my career in Calgary as a Buyer and Stylist and was craving something of my own. For some reason I couldn't quite wrap my head around a brick and mortar; it didn't feel like the right idea for me.
Poolside, the idea of fashion trucks came up and I was immediately intrigued, excited, curious. You know that feeling you get in your "gut" when you just know?
​When did you know you wanted to take an entrepreneurial path?
​Always, I just wasn't sure how or when or what it would be. I was always toying around with different ideas. All my ideas were a little outside the box, unique and undiscovered. In 2012 I left my career in Calgary as a buyer and stylist and moved to Toronto with my boyfriend (now husband). Now was my time to figure it out.
Entrepreneurship can be a tough road. Especially in the retail industry and navigating through a pandemic. How do you stay focused on moving forward and making progress?
​I think from the get go with the truck it took a lot of determination to make it work & to establish the brand, and prove the concept. I've been so used to pivoting when something didn't work, I constantly pivoted and tried new things with the truck to find my place in what was going to work and make this business successful.
In the beginning their were so many failures and I was so used to getting back up and trying again. When the pandemic hit I was ready to pivot again; to shift to online, listen to what my community was asking for and what they needed. We shifted to being more present on social networks and that led to direct sales online. We found what worked given our economic circumstances and we went with it. 
​What has been your proudest moment this far on your entrepreneurial journey?
I cried when I renovated the truck. It felt like a turning point to be able to do that during the pandemic. I'm really proud of how far this business has come and what it means to so many people.
What sacrifices have you had to make to be a successful entrepreneur?
All! Every sacrifice you can imagine LOL. Missed birthdays, weddings, trips, weekends, family time. Sleepless nights, financial stress, run down, overworked, anxiety. From the outside looking in, in might look easy but it's not. Happy to be where I am today and 100% would I do it again.? Yup!
Do you have an inspirational role model?
Hmmmm I feel like I'm surrounded by them. I pull inspiration from conversations on the truck, from random strangers, from events and speakers, from travel and different environments, from social media, from family and friends.
​What are some exciting things coming up for you and Fashion Truck Canada?
​The brand is growing so I'm enjoying where we're at but also playing with some different ideas for expansion. The next two years will be exciting. I'll keep you posted (wink)
What advice would you give to a start up female entrepreneur?
​Don't give up. Be prepared to work hard, navigate the lows, celebrate the highs. When something doesn't work be prepared to shift and try something else. Believe in yourself and your ideas beyond what others may think. Head down, chin up.
​Lastly, if you were an item of clothing, what would you be and why?
​I'd be a blazer! Powerful, determined, but also cute over a band tee with sneakers.