April 2023
Meet Amanda Aerin – the influential face of the interior design world..
Amanda – you are an interior designer, TV host, design expert on CTV's Marilyn Denis Show, celebrity stylist, and mom of five! WOW. This has been quite the journey for you. What has led you to this point in your career as an entrepreneur?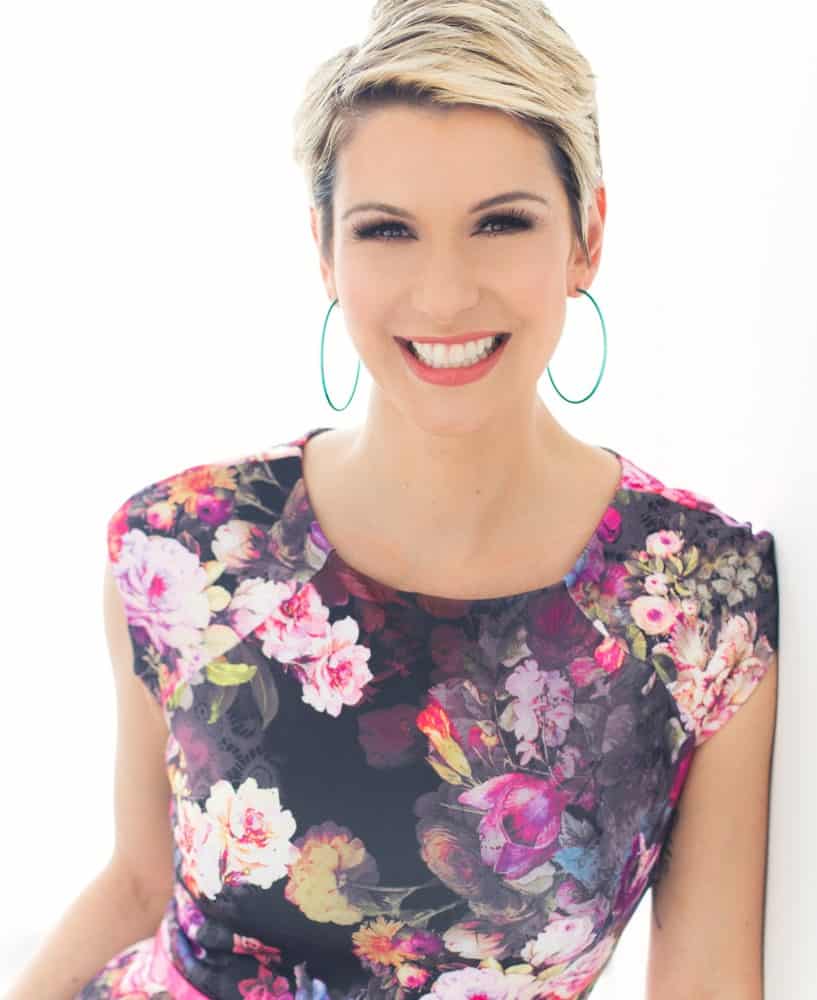 Perseverance! I definitely have an entrepreneurial spirit but I feel the foundation of my career is based on wanting to have flexibility to be a mother, enjoy travel and fulfill my creativity. Essentially I took my passions and made a lifestyle business out of them.
You've spoken a lot about how you have rebranded yourself. Can you share more about what this meant for you and how you built a new name for yourself?
My journey to rebrand as Amanda Aerin was forged in a thought process of wanting to change my personal outlook. My life goals had evolved and so the easiest way I could envision what my new life path would look like was to create a mood board that mapped out each step of the rebrand- from colours, to feelings, fashion and lifestyle- once I had a sense of my new brand personality- I simply followed my own roadmap to success.
As a female leader and influential voice, what has been the most significant barrier in your career?
I have been my own barrier. I believe lack of confidence or fear has held me back, going forward I work hard to push away negative thoughts and embrace new opportunities, regardless of fear of failure. 
What would you say has been your greatest entrepreneurial achievement so far?
Definitely hosting my own TV Show- years ago I could have never envisioned that I would have the confidence to be in front of the camera in that capacity.
Do you have specific people in your life who have inspired you and why?
I dont have one specific person- I do however remind myself often that I have the power to positively influence others and I am grateful to live in a country that gives me choice.
You are undoubtedly busy. How do you maintain good mental health and balance it all on top of also being a mom?
I think mental health is my greatest challenge. Managing stress is very tough for me. We sit down as a family for dinner pretty much every night, we light candles and often play classical music, that is our daily dose of sanity I think.
Do you believe there is a winning formula to becoming a successful entrepreneur?
Absolutely. Diversify yourself! Having a few income streams definitely helps weather financial storms.
What advice would you give the next generation of female leaders?
To be more true to yourself. Being successful is all about selling your strengths, so honouring your truest self is the strongest way to put your most confident self forward- your energy will be tangible and people will pay attention to your vibe.
What is your greatest fear, and how do you manage fear in general?
My greatest fear career wise is that I won't be able to maintain the pace that I work at right now, so I try and conquer that by planning (or dreaming!) about what my life looks like 10 years from now, I can tell you I plan on slowing down a bit…so my wheels are in motion to change the way I work over the next 5 years by evolving into more manufacturing and home building.
Lastly, if you were to write a book about yourself, how would you name it?
I often think about writing a book. I would probably name it- How to change your life in 3 easy steps!