February 2021
Welcoming Angela, our February Boss Babe of the month!
Most have known you as one of the founders of TSOQ "The Store on Queen" – But we know that was not your first business. Can you tell us how your entrepreneurial career started and what was the key driving force to become an entrepreneur?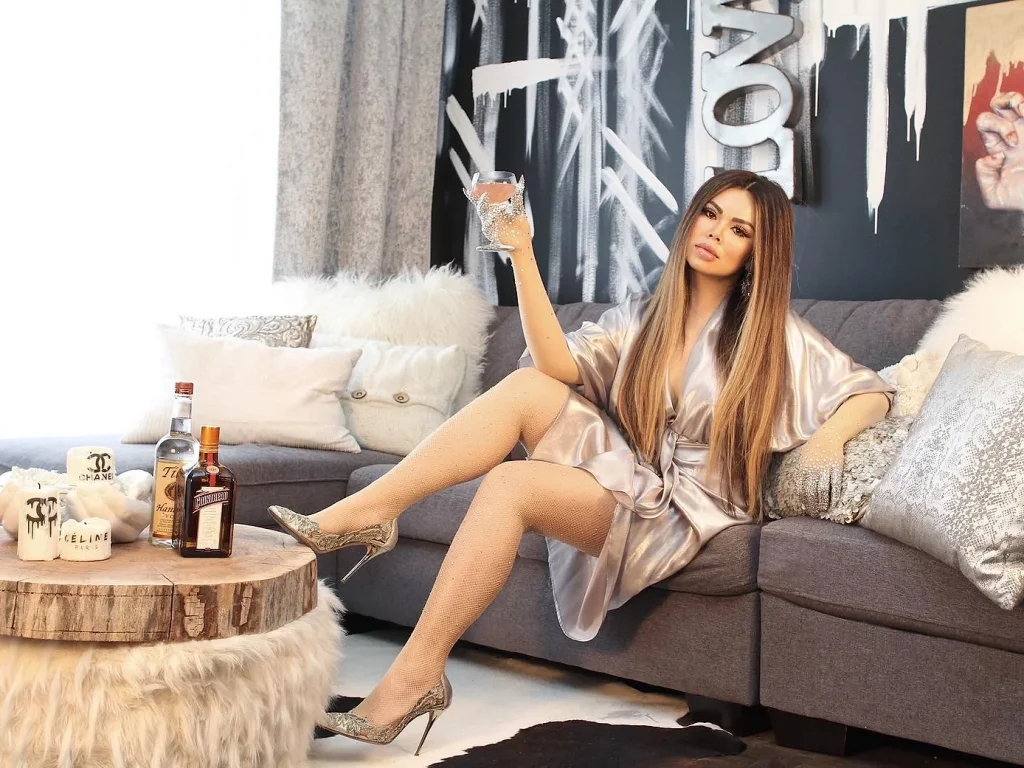 Hahaha! You did your research I see! I was born in a very entrepreneurial home. My dad opened the first Asian grocery store in Guelph and my brother sold cans of pop at his elementary school! Hahaha! I didn't start that young, but owning your own business was the equivalent of becoming a doctor or lawyer in terms of success in my parents eyes.
Looking back, there wasn't one singular thing that started my entrepreneurial career, it was many little influences and opportunities that made me become an entrepreneur.
There was one opportunity that gave me my first boost of confidence in becoming an entrepreneur. When I was 16, a local boutique in Guelph wanted to sell my clothing designs in their store. I started designing my own clothes at a young age because my sense of style was not the popular looks sold at local malls. I knew anything creative or artsy was not supported by my parents, so when I was presented this opportunity, I took it without consulting my parents. I'm a bit of a risk taker hahaha!
I am a serial entrepreneur because I love the art of entrepreneurialism. From birthing the idea, bringing it to life, diving into the unknown – I love all of it. 
What have you been doing since the closure of TSOQ and how have you been dealing with everything in this current climate?
​To be honest, there was many emotional stages since the separation and closure. At the beginning, I completely shut off from everything and everyone. With Covid hitting at the same time, it worked in my favour to have the world stop for a moment. I needed time to just sit in my own thoughts and emotions to make sure they remained untainted by others opinions, thoughts, or emotions. I guess you can say it's the classic Scorpio in me hahaha! Once I snapped out of that, I begin to think about things that I can do to help those around me. Which started my business consulting because I wanted to help small businesses and the community. The various conversations lead me to develop a few brands and businesses while providing solutions and connecting talent and businesses in the community. Today, I can say I've been lucky enough to play a small part of the development of:
1. LACATO inc. (an online grocery delivery system)
2. SOBB (a beauty and accessory brand)
3. SMORGASBITES (hybrid snacks brand)
4. ATS (PPE vending machine brand)
What would you say are the top three skills to being a successful entrepreneur?
​I think the first thing we need to understand is what "success" means to us and how we measure "success". It's one of those words that I think has a very different meaning from one person to the next. Some people measure it with the amount of money they have, while some would measure it with the amount of people they are able to help, or even how much time they are able to spend with their family. So while I think being high risk tolerant is an important skill, it's not necessary the top 3 most important when it comes to someone who is not looking to develop an omni channel business with multi brick and motor locations. If that make any sense? For me, I'm a serial entrepreneur so what's important for someone like me is: 1. High risk tolerant. 2. Resilient. 3. Strategic thinker and Problem solver.
What motivates you in your business and brand?
​It all depends on the type of business, but generally, it's the people. I love developing things that provides opportunities for people and inspires people.
What has been your most satisfying moment in business?
​Besides the obvious of seeing an idea come to life. The feeling I get from playing a small part in someone's growth and process in achieving their goals is beyond all satisfaction. Whether it's financial, career, or personal… It's the greatest reward.
What has been one of the hardest/most challenging lessons you have learned on your entrepreneurial journey?
The importance of setting appropriate boundaries in a partnership. There has been so many lessons I've learned as an entrepreneur for nearly 20 years, but that is by far the biggest lesson to date. Similar to setting healthy boundaries in a romantic relationship, it's equally important to do so in a business relationship.
Do you have a greatest inspiration?
​No, I don't have one singular greatest inspiration. My inspiration comes from many sources and pretty much everything inspires me. From a random conversation to something visually stimulating. I draw inspiration from many places.
If you were to write a book about yourself, what would you name it?
​Wow! That's a great question!! The book would be called, "Kind of. Sort of. Not really." HAHAHAHAHA! It pretty much sums it all up…but people would just have to read the book to find out why LOL. xx